Are you tired of trying only tobacco products? Are you a sweet tooth but at the same time want to smoke? Want to quit the usual cigarette smoking habit? Want some juicy smoking experience?
If yes, then you should try E-cigarettes with unique categories of Vape Juice flavors, which are available online!
Many of the same chemicals are found in e-cigarettes as they are in conventional cigarettes, although in lesser concentrations.
What Is Vape Juice?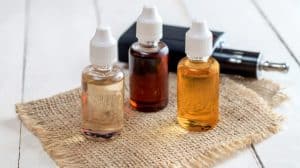 E-liquid, commonly known as e-juice or vape juice, is a type of liquid used in electronic cigarettes. These come in different flavors with delicious fruit blends.
These are the brands you find the best Vape juice Online with delightful flavors: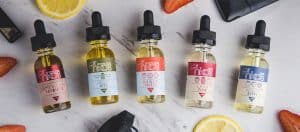 With a concentration on fruits and tobaccos, Naked 100 has a diverse and outstanding lineup. They have a traditional line of standard e-juices as well as a salt e-juice line with higher-nicotine versions of the same great flavors and combined with their unique combinations, make for some fantastic juices. Plus, the brand is well-known for offering quality products to its customers for quite a few years. This adds to the overall credibility of the product.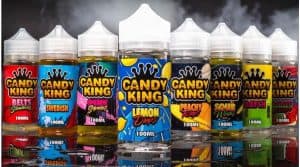 Candy King is well-known for its high-quality e-liquid blends. Candy King e-liquids are ideal for vapers that have a sweet tooth. This brand even combines candy and menthol to create a delicious vape.
Candy King's e-liquid flavors are perfect and maybe vaped all day. Some of the most popular Candy King e-liquids on the market are part of the sour batch of vapers: Strawberry Watermelon Bub, Berry Dweebz, Strawberry Watermelon Bubblegum.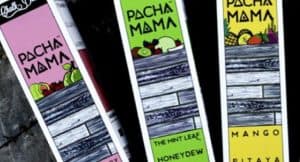 Pacha Mama is a brand that is fruit-focused. Both the normal and nicotine salt flavors are unusual and wonderful, going much beyond what you would expect from a mixer. This brand has some great juices on sale, including Blood Orange Banana Gooseberry, Apple Tobacco, Peach Papaya Coconut, and strawberry combination Fuji. They also have a stunning and huge collection of e-liquids giving everyone enough options to choose from. The product is originally produced by Charlie's Chalk Dust.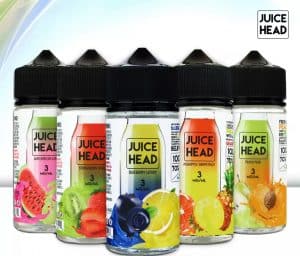 Do you enjoy vaping fruity and refreshing flavors? Do you wish to try some of the world's most unusual flavors? Then you should definitely try Juice Head's e-liquids. Pineapples, kiwis, grapefruits, pears, limes, watermelons, and a variety of other fruits were used to create a wide spectrum of vape liquids. Get everything you want in your vape juice from the authentic variety by Juice Heads.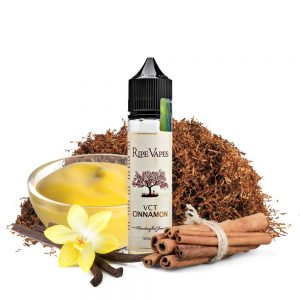 Ripe Vapes is known as a high-end e-liquid brand with a refined appearance evocative of vintage wine. Ripe Vapes has gained a top shelf position in hundreds of vape shops across the United States and around the world due to the quality and branding of the product. They mostly use nicotine in the papers. With an impeccable collection of quality vape juices, make sure you grab your order as soon as you can. The juices are so popular they go out of stock pretty soon.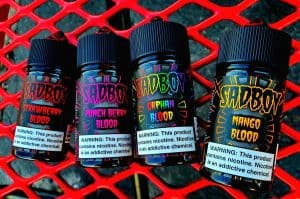 Sadboy is a collection of cookie and dessert e-liquids. Key Lime Cookie is a one-of-a-kind e-liquid that tastes like a freshly baked cookie with a hint of sour lime. If you want to try something new, here is the place to go. Shamrock Cookie, Pumpkin Cookie, Unicorn Tears, and Custard Cookie are some of the other e-juice flavors in this series. Currently, they have decided to partner up with EJUICEDB to cater to all their customers.
They have a tremendous e-juice portfolio with 31 tantalizing varieties to choose from. Beverages, cereals, desserts, menthols, sweets, and tobaccos are all available. This juice is insanely excellent for simple two-fruit preparation. PyriSalt, a trademarked nicotine brand, is used in Bantam's line of nic salts. This salt has never been seen in any other e-liquid brand. The best part about this brand is that you get all these exciting flavors at a pretty affordable rate.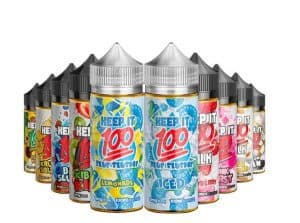 Keep It 100 vape has presented us with a variety of vape tastes to satiate our demands. Simply said, only the highest-quality components are used in each juice.
Keep It 100 vape juice has something for everyone, whether you like beautifully fresh fruit mixes, rich, indulgent sweets, menthol, delightful candy fads, or delectable cookie and doughnut flavors. They are well-known in the vaping community for putting a unique spin on our favorite cakes and desserts. The juice also comes in quirky bottles with vibrant colors that look super cool to carry.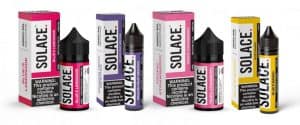 Solace is a brand of nicotine salt e-liquids. Vapers have long regarded these as some of the best nic salt juices, and as a result, Solace has amassed one of the largest fan bases of any vape juice maker. Solace Vapor's nic salt collection includes different kinds of tastes. There are a couple of fruit and menthol combos, a pure mint taste, two tobacco flavors, and a flavorless e-juice among the varieties available. The best part is this brand has a user-friendly website interface with a flat 20% off on the first order.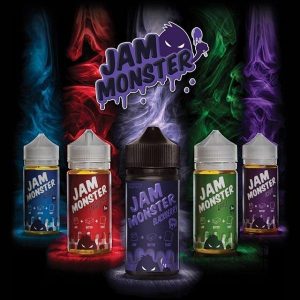 Jam Monster is a specialist mixer with a short line-up of jam-inspired e-liquids in large 100 ml bottles, with toast and butter overtones to round it out. Blueberry, Apple, and Grape are among the flavors available, but many vapers' favorite is the original Strawberry blend, which wonderfully captures the taste of jam. Although the prices of their products are a little higher, they compensate for it with their amazing fruity flavors and unbeatable quality. If you are a fan of fruity vape juices, then this one is certainly for you.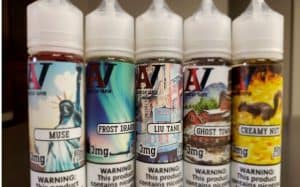 Fruit, signature, sweet & sour, and salt nic edition are just a handful of good vape juice flavors available from The American Vapors group. However, once you visit the American Vapor group website and select the vape juice category you will be redirected to the website Red Star Vapor. Do not be scared, that is how the brand does its business.
They are also well recognized for their blending of the fruit flavors. Many flavors are available, including Black Raz Ade, Califrozen, Blue French toast, with delicious Jackfruit, Creamy but, and Dino Bites.
So, these are the top 11 vape juices that are available online. The best part about vape juices is that there is a flavor for everyone. Whether you link a tangy grape flavor or a sweet watermelon taste, you will find all these varieties above.
Choosing the right vape juice is very important. After all, it plays a major role in the experience that you have with your puffs. Just make sure you opt for quality brands like the ones we mentioned above, and you will be good to go!