Green powder Supplements have become a necessary part of everyone's life in this Pandemic. Because Keeping your immunity strong in the corona pandemic is essential. But what is Green Powder, and how does it work as an Immunity booster?
Green Powder is a Dietary supplement that contains vegetables, nutrients, protein, etc., in a powder form for daily body requirements. It is an easy way to bridge the gap between a beige diet and increasing vegetable intake. The green drink is not a replacement but an addition to your healthy diet.
The nutrient-rich veggies, antioxidants, fruits, green vegetables, herbs, fibres and extracts present in Green Powder as a dried supplement works as immunity boosters for the body. However, different brands have various concentrated forms of vitamins, enzymes, proteins and probiotics. Only Some best Greens powders are super healthy and tasty yet make you strong.
How to Choose the Best Greens Powder Among the Different Options Present in The Market?
There are a lot of options available for Green Powder. However, it would help if you look for the following things while choosing your supplement:
Trusted brand: Ensure it is from a trusted and reputed Manufacturer for authentic quality.
The third-party tested: Especially from National Sanitation Foundation (NSF) and Informed Choice for Sport. Because they try products as labelled with authenticity.
Look for sea veggies: Greens powder should have sea vegetables such as chlorella and nori as well. The ingredients should include these other than the green leafy vegetables.
Buy organic and No Genetically modified Organism (GMO): Look for organic products that are vegan or vegetarian friendly. Such organic products not only help your body but preserve the environment as well.
No additives: Greens powder should not have extra added additives, fillers or artificial preservatives. These added synthetic preservatives for taste and sweetness are terrible for health.
Given Below is The List of 5 Best Greens Powders: 
Athletic Greens is a specially certified and formulated organic green Powder. It is a fantastic and delicious blend of 75 premium vitamins, superfoods, antibiotics and minerals. This also claims to help in digestion, immunity, support energy and gut health. The premium Green Powder has Nutrient dense natural extracts, herbs and antioxidants that make it 100% Organic without GMO.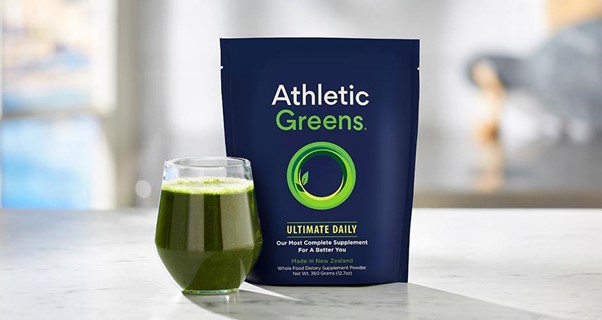 NSF Certified: It is obsessively researched and contains what they claim.
Premium Ingredients: It has an Alkaline, Nutrient-Dense Raw Superfood Complex, Digestive enzymes, Dairy-free probiotics and essential minerals and nutrients
Natural taste: It doesn't has artificial flavours. The powder has a good taste with many health benefits. 
Organifi green juice has 12 high-quality greens and superfood ingredients. It has 100% organic ingredients and rich antioxidants. Over the years, they emphasised Rhodiola and Ashwagandha that helps the body to detox, increase immunity and energy levels. This green powder has a great lightly sweetened taste with a creamy, rich texture.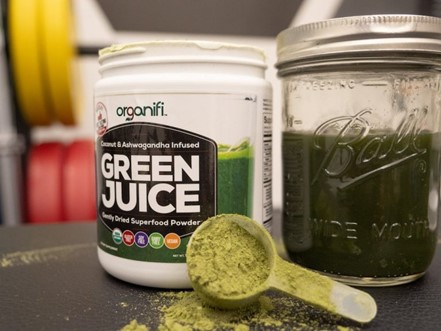 Boost Mental health: The green juice helps to maintain mental clarity and relieve stress. It provides sustainable energy when consumed in the morning.
Rich Ingredients: It contains wheatgrass, spirulina blended with coconut water, lemon, mint, turmeric, etc. Also, incredibly effective for weight loss, general health and a vegan diet.
Variety of Flavours: It comes in Vanilla, chocolate and other delicious flavours. One can enjoy it with smoothies or other healthy desserts.
Fantastic grass green Powder contains seven fresh green fruits and vegetables, such as Wheat Grass, Barley Grass, Alfalfa, Spinach, Spirulina, Chlorella, and Broccoli. Also, it is a certified and tested organic Powder by CCOF. Its essential yet focused ingredients help to improve gut health, digestion, immunity boost, etc. All the rich ingredients have to lead to Gluten-free, Non-GMO and plant-based Powder. It is a nutrient-rich powder that works fast and efficiently on the body.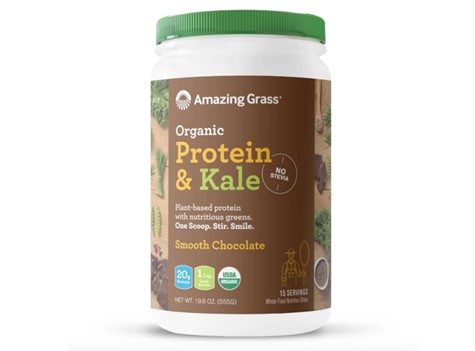 Flavorful: It has no added sugar with the original taste. It comes in different flavours such as berry, chocolate, pumpkin spice, etc. as well.
Cheap: It is an affordable yet best greens powder available in the market.
Simple Formula: It has more emphasis on the taste rather than the formula.
Garden Of Life Superfood Juiced Greens Powder has 34 different raw green veggies, sprouts, ingredients with maximum nutritious benefits. It has no traces of fillers or GMO ingredients and is 100% organic and gluten-free. All the veggies are used just after the process of harvesting. Hence, preserving the nutrients of all the ingredients at the right place. It helps not only in immunity-boosting but also to maintain sugar levels.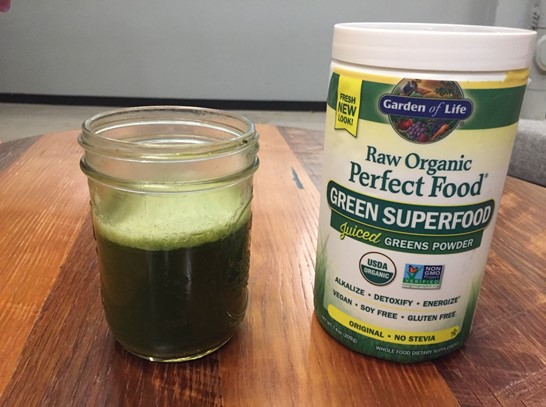 Flavourful: One can experiment and try chocolate and apple flavour available in it.
High-quality Ingredients: It has rich ingredients, mainly probiotics and enzymes. The green Powder also contains 45 Phytonutrient dense superfoods and some grams of young grass juice.
WellCO Natural Super Elixir Greens have 40 natural herbs, minerals, vitamins, probiotics, etc. Its ingredients not only help in health but improves skin, hair as well. The super elixir greens powder is one the best greens powder that boosts overall growth. With great packaging, it has a rich, creamy texture.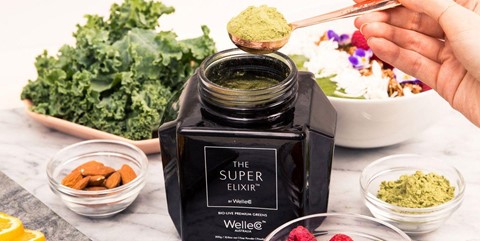 Flavours: It has no extra additives and brings natural flavours. It comes in two unique and delicious flavours, i.e. lemon ginger and pineapple lime.
Health Benefits: Helps to improve gut health, digestion, immunity booster, and improve the appearance of skin, nails and hair.
PlantRise Super Greens 72 is rich with 72 ingredients with vitamins and minerals. It also contains high-quality herbs, superfoods, probiotics, and antioxidants. All these rich ingredients have additional benefits. This super green Powder is specially designed to support the digestive system, increase energy, and boost immunity by improving gut health. It also helps in skin improvement, stress buster and Mental relief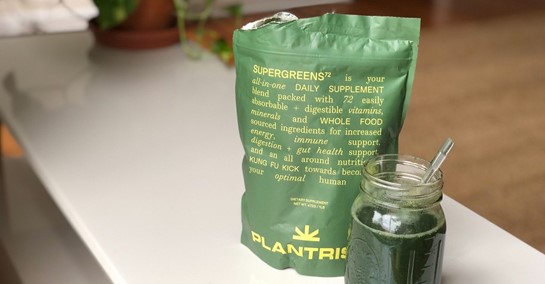 Flavours: It has mild and delicious flavours of Vanilla and pineapple as well. It has the most natural taste among all the Powders available.
Unique Packaging: It comes in reusable and sealable packing. That also makes it travel friendly and convenient to carry anywhere.
Suitable for all diets: With rich ingredients quality, it is ideal for keto, paleo, vegan and other diets.
People who are looking for various benefits in a single product should try this out!
Nested Naturals Super Greens boasts about 20+ whole foods, including Spirulina, Wheat Grass, Barley and probiotics, enzymes and fibres. The super green powder formula is 100% vegan, Non-GMO and certified. It is excellent for boosting energy, supporting the digestive system and immune health as well. They add dairy-free probiotics, enzymes, and vitamins to improve the overall health of the body.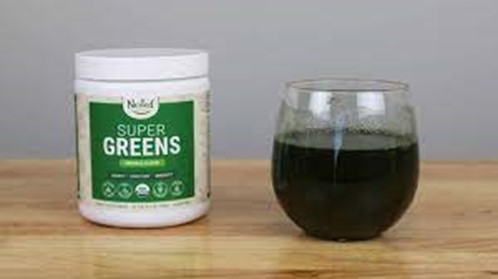 Third-Party Tested: It is verified and certified by USDA. It means they include what the description says.
No additives: There are no extra added fillers or stevia for taste or sweetness. It's 100% natural in flavour.
Conclusion
So these are the best green powders that you need to check out before you settle down with a product. Immunity booster supplements form an important part of your diet, so when you are investing in products like that, it's important to choose only the best, like the ones we mentioned above.