Nicotine salt e-juices have been regarded as the future of having. Nicotine salts are absorbed quicker, which means that they hit that craving sooner than normal nicotine freebase.
They are more stable and last longer in a bottle, which means that you can have a bottle of e-juice on the shelf for a much longer period of time without worrying about colour changing, flavour changing, or any other types of issues that you face while preserving regular nicotine.
Since nicotine salt e-juices are so less harsh on your throat, you can use a high nicotine level. Also, nicotine salt e-juices are cost-effective than most other things like puff bars or disposables.
Below listed are some of the best and most gratifying pod-style vape nicotine salt e-juices that can elevate your mood to a substantial level.
Top 10 Nicotine Salt E-Juices That Gives You the Most Satisfying Vaping Experience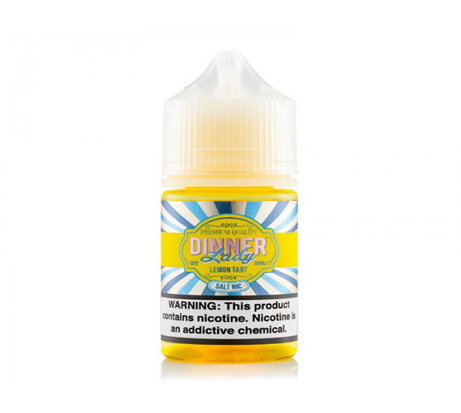 In 2016, at about the time the great British bake-off began to gain attention and claim in the U.S, another UK company was inspired by delightful British pastries and transformed these timeless flavours into an award-winning line up of vape juices.
The master formulators at Dinner Lady, the best salt nick juice, bring bright, vibrant, and balanced fruit and dessert e-liquid flavours to the world of nick salts anchored by the legendary lemon tart. Nicotine enthusiasts will love the Blueberry crumble flavour of Dinner salt. Dinner Lady's second most famous flavour, the strawberry macaroon, is an authentic take on the strawberry macaroon cookie.
Nicotine Strength: 35mg and 50mg
Quantity: 30ml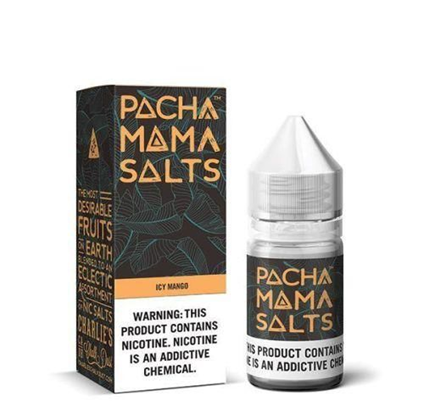 Pachamama Salts, created by Charlie's Chalk Dust, is a Nicotine based salt e-juice that offers a plethora of flavours and is the perfect choice for nicotine salt lovers who are looking for a wide range of flavoured nicotine salts. To start with, the Icy Mango flavour of Pachamama Salts, which profiles hand-picked juicy mango, brushed with fresh mint and it was a hit when it was first introduced.
The next one in line is the Sorbet, which has a raspberry lemon Italian ice flavour, having a real smooth menthol taste. The Fuji apple flavour of Pachamama Salts, having a taste of exotic Fuji apples with a touch of strawberry and nectarine, is everyone's favourite and also has its sub-ohm versions.
Nicotine Strength: 25mg and 50mg
Quantity: 30ml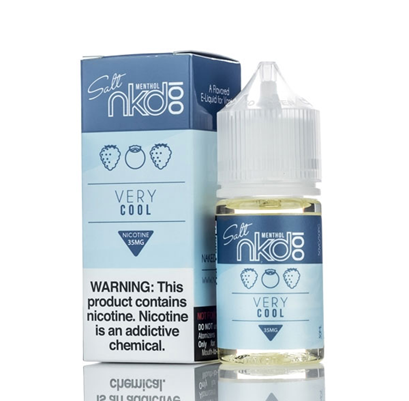 NKD 100 Salt makes one of the greatest e-juices and the best salt nick juice. It is a Southern California-based nicotine salt e-juice that is a truly flavourful juice wherein you can taste almost all the berries and fruits, all at once. It is smooth. The mango flavour of Naked 100 Salt is every nicotine consumer's favourite. Mango is one of those tastes, especially in pods, that can be sweet in taste. Green Blast and Hawaiian POG are the best NKD 100 salts to try out there.
Nicotine Strength: 35mg and 50mg
Quantity: 30ml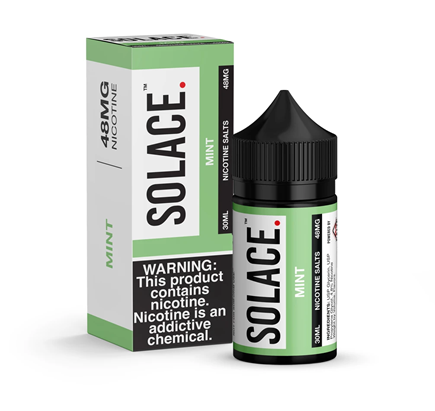 SOLACE e-liquids are  salt-based nicotine liquids that have just the right amount of nicotine that you require to enter into a euphoric state. It's preferable for people who want a quick fix on their nicotine and a nice stealthy vape. SOLACE Salts offer a wide range of flavours. There's Creamy Tobacco which has a tinge of creaminess in it. Then there's Strawberry Hard Candy that has a tangy yet sweet strawberry-like taste. The most popular of all is the Naked Peach Rings, which has a delicious gummy flavour featuring fiat bills. Other flavours include Vanilla Bean, Peppermint Patty, Butterscotch, etc.
Nicotine Strength: 30mg and 50mg
Quantity: 15ml and 30ml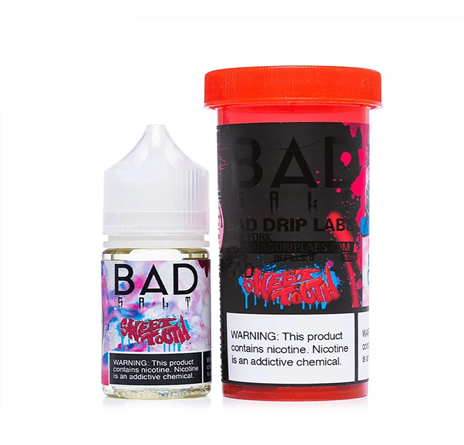 Bad Drip Salts, by Bad Drip Labs based in Alexandria, is a high-quality nicotine salt e-juice that features delicious hard candy flavour, the grape flavour along with mixed berries and a little zing to it. The God Nectar flavour of this salt has a fusion of mixed fruity flavours like that of orange, mango, and guava. Bad Drip's "Don't Care Beer" is a flavoursome candy vape juice flavoured with assorted gummy candies, sprinkled with crystallized tangy sugar. Bad Drip Salts smell potent and come with a vape towel. It is ranked as one of the best salt nick juices.
Nicotine Strength: 25mg and 45mg
Quantity: 30ml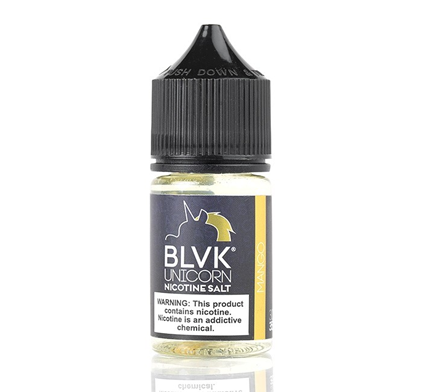 BLVK Unicorn is a Southern California-based e-juice company that aims at delivering high-quality vaping experiences to its customers. It offers a variety of flavours like strawberry, apple, leech, honeydew, and grape. The strawberry and honeydew flavours of BLVK Unicorn Salt complement each other well. These juices have an overwhelming smell, featuring a rejoiceful explosion of flavours, and are pretty strong, having a high nicotine strength. The caps of the bottles are child-resistant and tamper-evident.
Nicotine Strength: 35mg and 50mg
Quantity: 30ml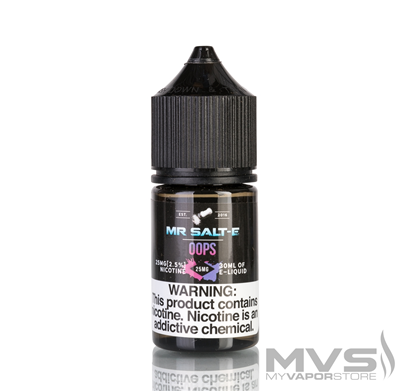 Mr.Salt-E is a smooth and satisfying salt-based nicotine liquid mostly for use like pod systems or other small devices. It enters your bloodstream a little differently than freebase nicotine liquids. The five most common flavors of Mr.Salt-E are strawberry coaster – a great strawberry flavor with a touch of creamy custard; tobacco flavor – a plain tobacco flavor for people who don't prefer the caramel or vanilla-like flavors; strawberry lemonade – a pretty tangy lemon-tart flavor; watermelon – a summer favorite of all nicotine users; and blackberry – a sweet-tart flavor with a tempting vapor.
Nicotine Strength: 25mg and 45mg
Quantity: 30ml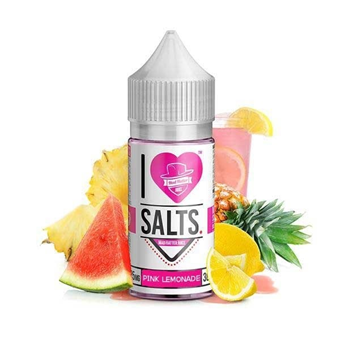 I Love Salts by Mad Hatter Juices, is a Southern California-based nicotine salt e-liquid that is a treat for nicotine fanatics. It has got a wide range of flavors and is considered to be one of the best nic salt juices. Luau Lemonade is a lemonade-flavored nicotine salt with a slight tinge of strawberry and watermelon. There's an Island Squeeze flavor that is a fusion of tropical fruits like strawberry, kiwi, and guava. The Tropical Mango is a mixed flavor of tangy pineapple and coconut while the Pacific Passion is a blending of strawberries, coconuts, and pineapples.
Nicotine Strength: 25mg and 50mg
Quantity: 30ml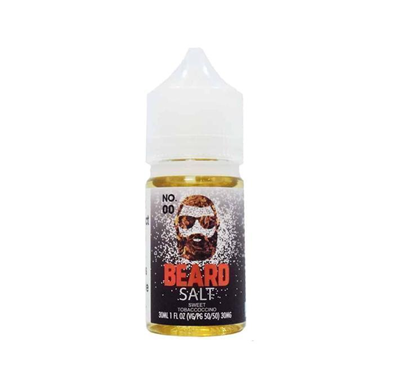 Beard Salts, created by Beard Vape Co, is listed among the most appreciable nicotine e-juices brands. It claims to have a taste like strawberry topped cheesecake. Well, it does have a creamy and sweet taste. Its taste is often compared with the Jam Monster's strawberry jam. Beard Salts offers a profusion of flavours. The bottles and flavours are numbered, unlike most other nicotine salt e-juice bottles that are named by the flavour they withhold.
Nicotine Strength: 30mg and 50mg
Quantity: 30ml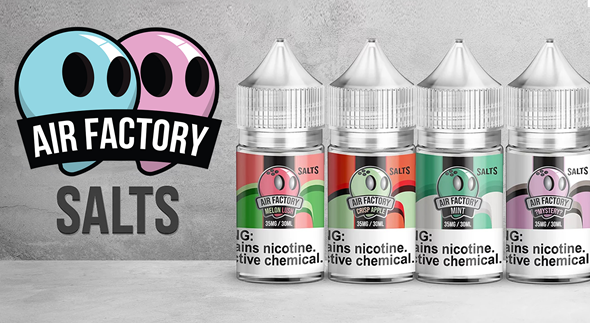 Air Factory Salts are made of high-quality ingredients and taste pleasant and smooth. Most Air Factory Salts have a consistent sweet taste.  They offer a wide variety of flavours. The best among them are Blue Razz and Melon Lush. The Blue Razz flavour is a fusion of blue raspberry and sweet candy while the Melon Lush flavour, as the name suggests, has a watermelon-like taste with a touch of sweet taffy.
Nicotine Strength: 18mg and 36mg
Quantity: 30ml
The above-listed nicotine salt e-liquids are the most recognizable and detectable e-juices that can be found on the shelves of true nicotine lovers. Without tasting one of these, you won't be able to have the ultimate experience of what a nicotine salt e-juice rewards you with.