Before COVID-19, it was projected that by 2021, there would be 55 million vapers.
It is because vaping is being marketed as a smoking alternative. Those who are switching from smoking to nicotine salts might have a few questions. Eventually, they might wonder what kind of vape juice to buy or even which type of vape to buy.
It is essential to understand why people vape before we delve into box mod vape since it seems to be a little more complicated than smoking a cigarette.
Although that may be the most prominent thought in your mind at the moment, some people have found vaping mods to be a convenient way of consuming nicotine from the first moment they encountered them.
But there are several reasons why smokers are switching to vaping, including:
It is less harmful to vape than to smoke
Other people are not bothered by vapers
Vaping is not subject to many criticisms and bans like smoking
Unlike cigarettes, vape juices come in an array of flavors.
Now that we know why people vape, we need to figure out what a box mod is. This type of vape is trendy. 
The most advanced vaping technology can be found in box mods, which are unique among all other devices and accessories used for drawing vape juice. 
Vape box mods contain a variety of electronic devices with different properties, as well as safety protections, so vapers can enjoy their favorite e-juices to the fullest.
Box mod vapes are unique for their box-like shape among all vape mods. Powerful and high-capacity batteries are combined with tanks, either sub-ohm tanks or mouth-to-lung tanks.
Typically, they either use a single, double, or triple 18650 type of battery. Many people use different kinds of batteries together, such as 21700 or 20700.
Box mod vaporizers are some of the best vaporizers available on the market. In contrast to vape pens, they have longer-lasting and larger batteries.
Box mod vapes are versatile; they feature interchangeable batteries, atomizers, and tanks. It's ideal for people searching for customizability.
A box mod vape works in much the same way as other vapes; the battery is used to heat the coil inside an atomizer, separate from the box mod. Vapor is produced once the coils are heated.
Why Do People Love Box Mod?
Contrary to cigarettes, which you light, take a puff, and get the desired effect, vaping embraces technology.
Vapes are the result of technology. Most box mods feature adjustable power and wattage properties, making them more advanced than other vapes.
Vapers can adjust how much power the atomizer receives by changing the wattage settings. In the end, the coils are supplied with more power, providing huge clouds of flavorful vapor.
Again, the hit on the throat is incredible at higher wattages. Partly due to this, box mods have been so popular among vapers. The large size of these devices enables them to have a display (screen) and feature several iconic functions compared to small-size vaping devices.
Most importantly, these vapes allow vapers to vape at the temperature they prefer. Therefore, they can choose the temperature they want to enjoy their e-juice, neither too hot nor too dry.
Vaping professionals appreciate the customizability of box mod vapes. As a result of other features such as durability and battery life, many vapers prefer box mods over other atomizers.
Best Box Mod
LOST VAPE PARANORMAL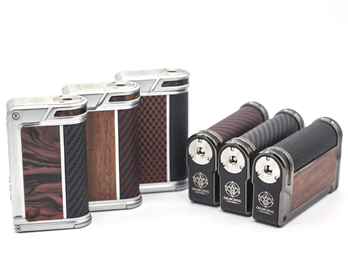 SPECIFICATIONS:
Powered by Evolv DNA250C Board
1-200w Output
Wattage Control / Temperature Protection
Replay
Full-Color TFT Screen
Theme Designer Software
Customizable User Interface
Escribe Software / Firmware Upgradable
Onboard Programmable Multicolor LED
Stainless Steel 510 Atomizer Connector
Integrated 2Amp On-board Balanced Charger
Dimensions: 91.5mm*55mm*27.5mm
Dual 18650 Platform
Slide and Lock Battery Access Door
Four Button Control Face
96 Inch Full-Color TFT Screen
Escribe Companion Software
INNOKIN MVP5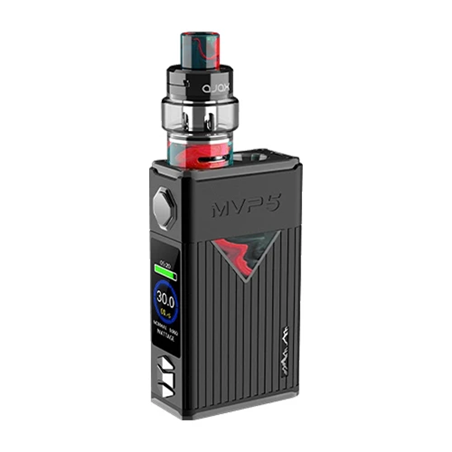 SPECIFICATIONS:
Size: 141 x 53 x 27mm
E-liquid capacity: 5mL
Built-in battery capacity: 5200mAh
Max power: 120W
Slide top fill
Adjustable airflow
Ajax Coil compatible
Type-C USB charge port
Quick charge 2A
Survival features and flashlight
VAPORESSO LUXE II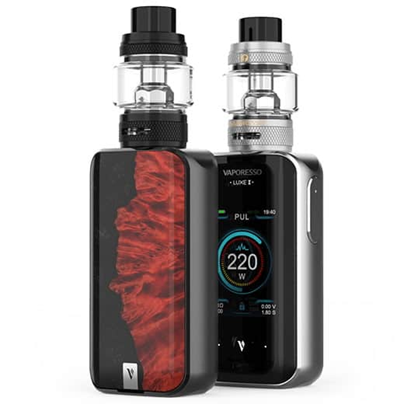 SPECIFICATIONS:
8mL or 5mL e-liquid capacity
510 drip tip
8 x 47.8 x 29.5mm
GT Core Coil compatible
Two 18650 batteries (not included)
Easy slide top fill
Pulse Mode
AXON Chip
Sub-ohm vaping
Micro USB charging with up to 2.5A
Protection for short circuit, low voltage, no-load, over-temperature, overtime, and low power.
VAPORESSO GEN S 220W BOX MOD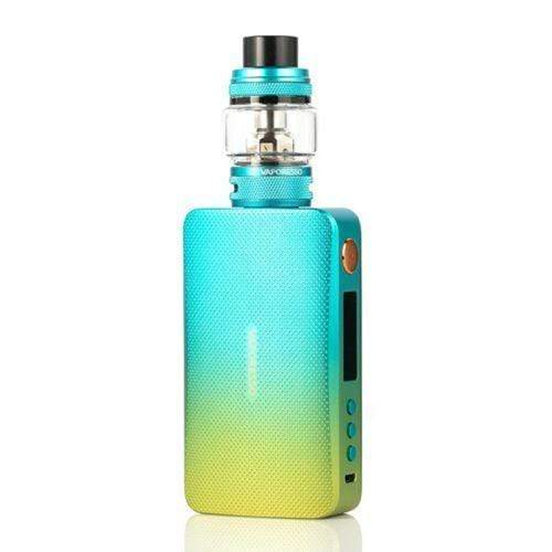 SPECIFICATIONS:
Display: 0.91′ OLED screen
Charge Current: 2.5A
Battery: 2×18650 (Not Included)
Output Wattage: 5-220W
Resistance Range: 0.03~5Ω
VOOPOO DRAG MINI PLATINUM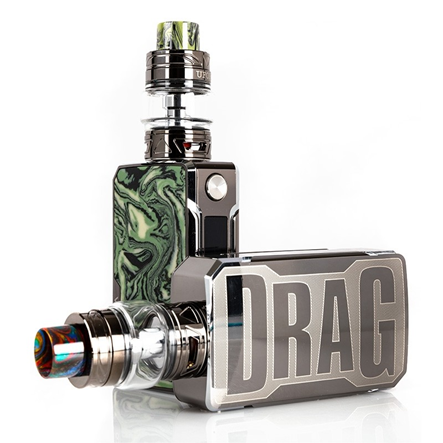 SPECIFICATIONS:
Size: 127.6 x 48.5 x 25.5mm
Working voltage: 6.4-8.4V
Output voltage range: 0-7.5V
Output power: 5-117W
Powered by a built-in 4400mAh battery
Micro USB charge port
Compatible with all VooPoo PnP Coils
VAPORESSO SWAG II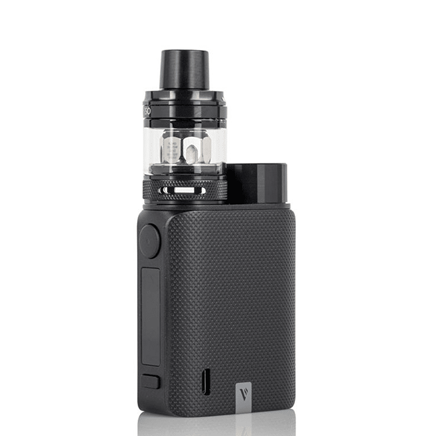 SPECIFICATIONS:
Dimensions: 75 x 50 x 25mm
Wattage Range: 5 – 80W
Voltage range: 0 – 8.5V
Mode: Pulse/Smart
VW/VT(Ni200,SS,Ti)/TCR(M1,M2) /RTC/CCW/CCT/BYPASS
Display: OLED 0.91 inch
Battery: 1x 18650 battery (not included)
Thread: 510 thread
Resistance Range: 0.03 – 5ohm
Temperature Control Range: 100℃-315℃/200F-600F
VOOPOO DRAG II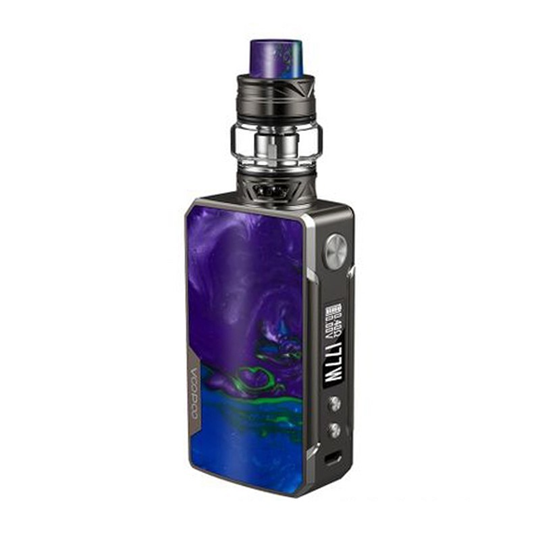 SPECIFICATIONS:
Size: 134 x 51 x 26.5mm
Working voltage: 6.4-8.4V
Output voltage range: 0-7.5V
Output power: 5-177W
Powered by 2 high-drain 18650 batteries (not included)
Micro USB charge port
Compatible with all VooPoo PnP Coils
Conclusion
The box mod vape is an exquisite device. Their numerous adjustable/customizable settings allow vapers to utilize their e-liquids to their fullest. For more information, check the respective website https://vapeworldaustralia.com.au/. You can find a box mod vape to suit your vaping needs and your budget. Pick one and vape like a pro!