One of the best companies to produce the best CBD oil or Cannabidiol oil ( i.e. the oil that helps to ease the feeling of anxiety, nausea and sometimes seizures as well. It is still being researched if CBD is fit for medical use or not) is CTFO or so it claims.
As you have already known about CBD and its effects and side effects, let me introduce you to the company that claims to provide the best CBD oil of all times
What Is CTFO?
CTFO that stands for Change the Future Outcome is a health and wellness company that is based in the US. It focuses on network marketing. It is one of the biggest companies in the US that claims to provide the best Cannabidiol oil. 
Through my research online I found that this company was originally launched as a fitness company that focused on weight loss and dieting. It started as Chew the Fat Off in 2015. Well, that seemed weird. I guess that didn't go well, so they thought of starting a company called Change the Future Outcome that sells Cannabidiol products.
The founder Stuart Finger and the CEO Steve Finger did a great job changing the name and the purpose of the company. CTFO has the best technology and has a variety of products in a variety of forms. The company is determined to produce the best products that have extra health benefits. Cannabidiol oil has a lot of health benefits.
What Is CBD?
Cannabidiol or CBD helps to ease the feeling of anxiety, nausea and sometimes seizures as well. According to the FDA, the only medicine that contains CBD and is approved by FDA i.e. Food and Drug Administration is Peridiole. It is still being researched if CBD is fit for medical use or not.
Benefits of CBD
Health benefits of CBD include decreasing anxiety, increasing energy levels, improves digestion and also boosts the immune system.
CBD oil is also used as an anti-ageing serum.
It helps in reducing weight and is also used as a stressbuster.
It is used for pets in the form of treats, drops and medicines that helps them reduce anxiety and live a healthier life.
Is CTFO a Scam?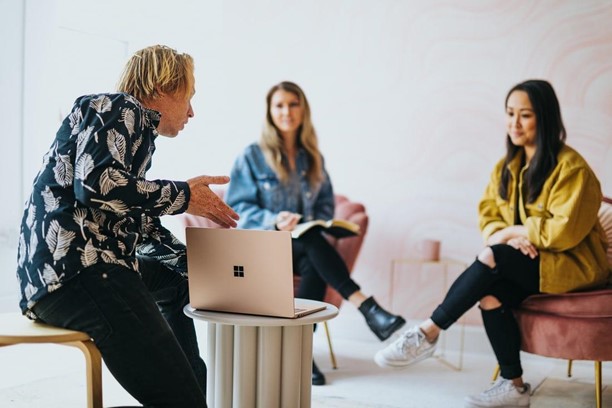 I went through a lot of stuff about CTFO on the internet and I got to know one thing that CTFO is not a scam or pyramid scheme. It is a genuine MLM company that was founded in 2015.
It primarily focuses on selling CBD products.
The MLM becomes a pyramid scheme only when the way to earn money is only by recruiting other people. But this is not the case in CTFO. Recruiting is just an option here.
Here you can make money by selling their products. For every product you sell you will get a commission of 20%. Isn't it great?
Well, yes and no. Many of you might think that you can easily sell the products, given the benefits of CBD oil and its popularity. But, not everyone can sell. Selling anything requires skill.
Many people fail in this because they only concentrate on adding people to this business which makes everybody think that this is a pyramid scheme. And they hesitate to join these kinds of schemes. If you only focus on one thing then the success rate will be much more than expected. 
How Exactly Can You Earn from The CTFO business?
There are four ways you can earn from CTFO which seem easy.
Retail commission: This is a way where you can earn by selling the products online or in person. You will get a commission of 20% for every sale you make. Selling is an art that only a few people are successful at.
Unlevel commission: This is a bit like a pyramid scheme. Here you will have to make people join under you so that you can earn. Anyone you recruit will be level 1 and the people they recruit will be level 2 and so on and there is no end to these levels. When you make people join, you will get a commission of 20% and you will get 4-5% commission for level 2 and other levels.
Matrix commissions :Here the earnings depend on different matrices. And decreases as you go downline. You will be placed in a 3×21 matrix. The commission you earn here will be as follows: 1% for matrix levels 1 to 5. 10% for matrix levels 6 and 7. 1% for levels 8 to 21. These commissions might be small but this is where you can potentially earn.
Bonuses: There are many bonuses you will get in this company. You will get a bonus for joining as many people as you can. Also, there are many infinity bonuses you get.
Different Associate Ranks In CTFO
Every MLM company has various ranks you can be at when you make more people join or when you reach a certain deadline. CTFO also has such ranks for their associates.
Free associate: When you first join you is a free associate. Anyone can be at this rank since it is free to join. Also, you can earn from the above methods.
1st level manager: When you make a person join under you, you become a first level manager.
2nd level manager: When you make two people join under you.
Senior manager: When you make 3 people join under you, you become a senior manager. You can earn a lot at this rank.
Executive manager: When you make 4 people join under you, you become an executive manager.
Vice President: This is when you successfully add or enrol 5 people under you.
Senior Vice President: This is also the same as the Vice President, but here the deadline for earning is different.
Executive vice President: Here you should maintain at least up to $100k payables in your team of 5 members.
Presidential Director: This is when you become a successful Executive Vice President and maintain 3 other active executive vice Presidents.
Senior Presidential Director: This is when you are an active Presidential Director and you maintain 3 other active Presidential Directors under you.
Executive presidential Director: This is when you are an active senior Presidential Director and maintain 3 other active Senior Presidential Directors.
Top Gun: This is the highest rank in CTFO you can earn. This is where you are an active Executive Presidential Director maintaining 3 other active executive presidential Directors.
How Much Does It Cost to Join CTFO?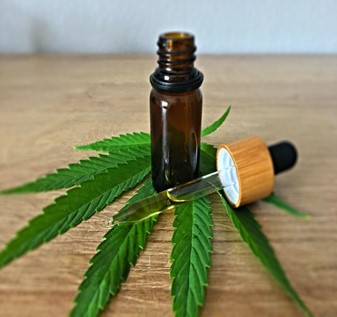 Technically it's free. But, you will have to pay membership fees every month after you join. Which doesn't seem very perfect.
Pros & Cons of CTFO
Pros- You can work anytime, anywhere, money-back guarantee, affiliate job, positive reviews, variety of products.
Cons- Expensive products, monthly sales deadline, no proper websites for users, pyramid scheme, not transparent.
Conclusion
So, what do you think? Would you be able to do this?  We would suggest you join this only if you are a sales pro.
Or if you know how to advertise your products to people in and outside your circle. Just talking about the products on your social media profile is not going to work. You should have a knack to make at least one sale per day.