CBD or cannabidiol oil is known for its extraordinary qualities for different purposes, including medicine, foods and beverages, and sports. It is also a subject of clinical research on studies related to anxiety, pain relief, movement disorders, and cognition. It is considered a natural remedy to cure common ailments.
Unlike other cannabinoids, CBD is not psychoactive. It means that it does not leave a sensation of 'high' to the consumers. It doesn't cause mind-altering effects like marijuana yet treats several symptoms.
Is CBD Oil Legal
Despite being extremely beneficial, some countries ban CBD production, import-export, and consumption to avoid its illegal market. There are strict laws and rules that state punishments if found to do so. CBD oil is legal in many countries, including Norway, Netherlands, Mexico, Peru, Puerto Rico, and many more, but the conditions under which its supply is determinant are different.
Is CBD Oil Legal in the UK
CBD is legal in the UK under one condition that it is produced by an EU-approved strain of industrial hemp. These have low THC content that doesn't make the consumer high.
Unless and until the THC content in CBD oil is 0.2% and less, it is allowed in the UK. However, there is an exception to this. Sativex is a trademark name of treatment for multiple sclerosis approved by the UK. It contains a 50-50 ratio of THC and CBD, prescribed rarely to UK residents.
Considering the statistics of November 2019, nearly 20,000 patients were prescribed CBD oil for medicinal purposes for two years as a study to understand its effects.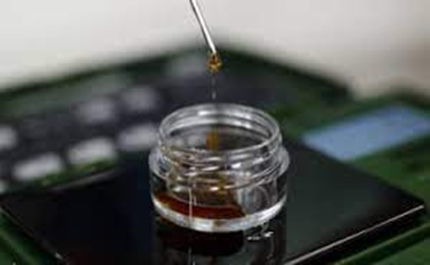 Even though many manufacturers provide online sales of CBD oil, it is considered illegal in the UK to buy from such sources also unless and until they are legally permitted. Despite this, the production and consumption of CBD or other cannabinoids continue to fall up and down the charts. Some cannabinoids illegally grown and consumed include class C and class B types of drugs like Sativa.
These are destroyed in the absence of a proper license approving its production. If illegal CBD production is found, it is imminent to destroy. That's due to the remaining THC content found in other parts of the plant, as the CBD concentration lies only in flowers and leaves.
If consumers need to buy CBD oil, it is recommended that they consume from legal sources or suppliers only that match and follow the lab testing procedures.
CBD Laws in the UK
The only legal way to use CBD oil is via prescription. The UK government does not sell CBD products for medicinal use. It is used for purposes such as a food supplement or cosmetic otherwise.
Selling CBD products processed outside the UK is legal in the UK. But, these products must have low THC content.
THC found above 0.2% or 1mg per container is illegal in the UK.
Cannabis oil is not the same as CBD oil. Cannabis oil contains high THC levels, and it is illegal in the UK.
CBD flower is not considered legal in the UK.
CBD Producers must contain a license of approval presented by the Novel Food Application as of the latest date, March 2021.
Cannabinol (CBN) is also illegal in the UK as it is considered a controlled substance.
Novel Food Applications- 2021
To solve all doubts stating 'Is CBD Oil Legal in the UK?', the food standards agency specifies that all companies producing CBD products or oil submit a novel food application by 31st March 2021. CBD was announced as a Novel Food in January 2019 because it is a food supplement. The products excluded in this application comprise cosmetic CBD products. These products, however, need to comply with stringent cosmetic regulations. All consumable products are considered novel foods if their production and consumption were not available to the UK or EU public before May 1997.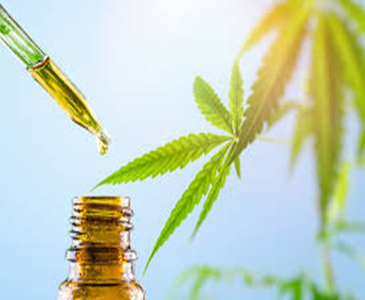 CBD novel foods include CBD oil, sprays, capsules, gummies, sweets, mints, infused drinks, and snacks.
Approval of Novel Food Application takes over a year. As soon as March 2021 applications get approved, products from February 2020 are abolished in the market unless they are fully authorized and validated applications. It means those remaining past products are available for sale while their authorization is processed.
Novel Food Application ensures that all products fit in the legal category. These products are analyzed to understand their nature, purpose, and effects. During analysis, the products must follow tight regulations set forward by the law. Otherwise, these applications and related products are not allowed to enter the market.
When companies send Novel Food Applications for their CBD products, an analysis is conducted that approves their quality. This analysis includes:
Full chemical analysis
Stability testing
Toxicology evaluation
Microbiological evaluation
ADME evaluation 
Due to these processes, it takes a long time to get CBD products authorized. It is also expensive. Therefore, only those with big budgets can afford production.
CBD In The Market
Despite the stated regulations, the CBD market is highly unregulated. So, there are many CBD products in the market having no CBD content in reality. This scenario keeps changing. Even if there are illegal practices regarding CBD products, the regulations are not enforced the way stated.
However, consumers need to stay aware of the products they're buying and ask for lab-tested results from the company issuing those products. If the company provides sufficient proof about the legality of their products, do not hesitate to buy. But make sure to walk away in the absence of worthy reports.
CBD products include oil, spray, capsules, and skincare cosmetics, as well as food and beverages. Consumers should always consider buying each one of these from trusted websites, pharmacies, and stores. Doing so guarantees safety in terms of quality as well as legally.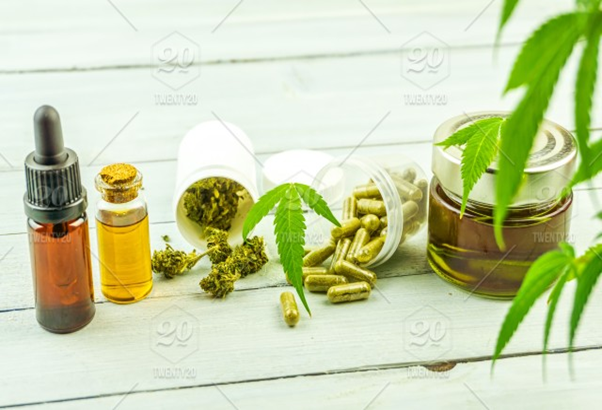 CBD is not safe for consumption if an individual is pregnant, breastfeeding, or taking other medication. So, one must always take the doctor's advice before doing so. Mixing CBD with different drug types can also result in fatal situations depending upon the level of THC and other substances.
The amount of CBD consumption legally allowed in the UK is 70mg a day unless it is explicitly prescribed more by a doctor. Consumers should not use it as a substitute for a balanced diet.
CBD And Transportation Laws In The UK
It is legal to buy and consume CBD in the UK as long as you follow the regulations. So it is legal to carry it on domestic flights within the UK. CBD oil falls in the category of a liquid, and therefore it is subject to the 100ml liquid rule for hand luggage. In the case of international traveling, one must go through the allowance of CBD there.
Conclusion:
CBD is a compound extracted from the Sativa class of cannabis plants. CBD extracted from hemp contains a low level of the psychotropic compound. Its oil is legal in the UK if it follows the parameters stated above. CBD oil is not meant to cure, treat, diagnose or prevent any ailments.
They are not psychoactive and must contain only a certain amount of THC. If THC content is more than 0.2%, it will leave the consumers high. CBD is a novel food, and its import-export, consumption, production is determined after a thorough analysis of products presented by companies in the Novel Food Application.