When it comes to CBD, several products are available in the market containing it. In recent years, CBD has emerged a lot and acquired a big size of the market with its non-psychoactive herbal remedies. For the ones who are still new to the concept of cannabidiol and its healing ability, CBD creams are one of the best things to use when someone has any kind of inflammatory or joint pain. Whether it is your jaw, nerve or any other kind of pain CBD cream for pain can be a quick solution for you. Other than creams, there are several products to help out with the pain caused. One can easily use them to get rid of the pain.
A lot of brands have started producing CBD products including creams, oil, vapes, etc. Such an increase in production over the years has also created tough competition and left the customers with a lot of options. This also leaves them in confusion at times. People come with all kinds of opinions about the product they have been using and whether it helps them to sort out their problems.
Before someone decides to buy a CBD cream for pain relief, they should conduct proper research about them. CBD creams are found effective in alleviating inflammatory pain and getting rid of it sometimes. In recent research, it has been found that CBD creams help with many medical conditions such as pain, inflammation, chronic pain, arthritis pain. Overall, CBD creams for pain can be a good choice to get rid of pain when necessary.
To help the readers with some worthy CBD creams for pain relief, there are some of them mentioned below:
Medterra Arnica+ Menthol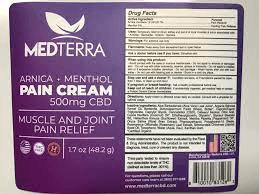 Medterra is made from hemp which is grown in Kentucky. With its easy-to-use roll-on products, it starts from $19.99 and is pretty pocket-friendly. The best quality which Medterra has is that the ingredients, mainly hemp, are sourced from the local farms and are fully natural. With standard quality and a variety of products, Medterra also provides its customers with a return policy for 30 days after the order is received by the customers. This helps the customer to shop tension-free and also leads to quick decision-making regarding the purchase.
Talking about the nature of its absolutely natural ingredients, Medterra also keeps its lab results up-to-date so the consumers can be pain-free with absolutely no consequences. This cream contains menthol, coconut oil, aloe vera, and arnica Montana. Medterra Arnica+ Menthol is one of the good creams to use without any presence of THC. The available sizes for the cream are 500mg, 1000 mg in a 1.7 oz. pump. Medterra's transparency to its customers is absolutely amazing and so are its products.
Penguin CBD Cream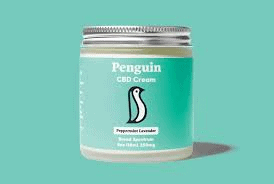 Penguin CBD creams top the list for 100% organic hemp. It also utilizes a Co2 extraction process. The ingredients used in these creams are completely stress-free and absolutely soothing. The cannabis used in these creams is grown and sourced from Oregon. The CBD creams for pain relief by Penguin contains a combination of Peppermint and Lavender. The range for Penguin CBD starts from $55 for 250 mg.
The best feature about Penguin CBD creams is that they have a thick texture which enables the customers to apply them thoroughly for instant relief. For better customer experience, they also provide a 30 days return policy following their terms and conditions. Compared to any other CBD creams, Penguin CBD creams for pain relief also come with a subscription pricing availability. Customers can order the CBD cream on a periodic basis with less price than usual. The subscription option enables consumers to buy the cream and save money. Isn't it a good idea?
Verma Farms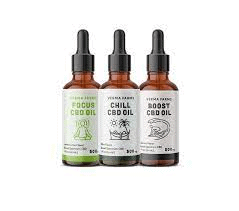 Verma farms are one of the first companies that started manufacturing products for pain relief. Using all-natural grown hemp, they make sure their products are 100% pesticide-free. Verma farms have two varieties of their products including Tropical CBD Lotion and Mahalo Muscle Relief. Both varieties act in different ways. Mahalo Muscle Relief helps mainly with pain, injuries, and muscle spasms.
The tropical CBD lotion is more of a relaxing product with the touch and benefits of tropical. Even being one of the companies to set the standards for pain relief lotions, the lotions of Verma Farms comes within an affordable range. It also has the lab results updated once in a while to assure the quality and purity of its products. Verma Farms also have subscription pricing available for their customers to enjoy the products at a cheaper rate.
Plant People Soothe+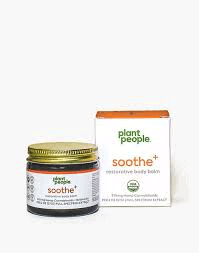 One of the best things about products from Plant People is that they are absolutely non-GMO and gluten-free. Other than being organic and one of the high-quality hemp products of course. Plant People mainly have balms that contain minor cannabinoids such as cannabichromene and cannabigerol. The balm also contains California Poppy, Arnica, and Indian Peppermint making the balm pretty effective with strong effects.
The standard size of the balm which they sell on their website is 515 mg of CBD in 2 oz. container. Not to forget they use all-natural hemp which makes their product of the best quality. One can get this amazing balm for pain relief for just $49 and use it for immediate pain relief. Plant people also make sure that their products are junk-free and some of them are vegan as well.
R + R Medicinals
Starting from the material they use in making their products to the lab results, one gets everything certified when they decide to use R + R Medicinals. Other than USDA-certified hemp, they use MSM, Arnica Montana, Jojoba Oil to make their creams and lotions authentic and effective in use. They have a range of cannabidiol products including CBC, CBG, CBL, CBN, CBD, and many more.
With regular use, one can experience pain reduction in a uniform manner. Their results are always impressive due to no use of menthol or eucalyptus which is one of the good features of their products. R + R Medicinals also offers free shipping to at least 50 countries making it feasible for their customers. With such features, R + R Medicinals creams and lotions have a great natural scent making them irresistible to use.
How to Buy the Right CBD Cream
While choosing any CBD cream for pain, one should check its efficiency and the ingredients used. There are a number of ingredients that can be allergic and cause health issues. Make sure that the cream is natural and chemical-free.
Another important factor to check is the lab results issued by the company which ensures the safety and purity of the products they manufacture. CBD topicals are really helpful when it comes to pain and inflammation.
It is also important to use these creams and lotions correctly. First thing is to find out the areas where the pain is caused. Another thing which a person is required to do is to follow the instructions carefully.
Always remember to massage them and use a little amount in the beginning. Cannabidiol is really of great help but one must use it correctly for effective results. Also, no amount of research is bad, so keep researching and learning about them.