In this era of social media marketing, cannabis fanatics have increased their chances of associating and interacting with accordant fellows online. The cannabis industry is growing expeditiously and so is the presence of cannabis-cantered businesses online. Here are the top 3 specified cannabis social networks that enable cannabis enthusiasts as well as cannabis-oriented businessmen to unite at both professional and social levels.

WeedLife is a popular, free cannabis business social network website for cannabis lovers all over the world. WeedLife is more than just a social network for cannabis lovers and enthusiasts. Its 40 additional websites and apps enable you to customize your online cannabis experience, to best suit your cannabis needs. Whether you are looking to connect with other people or businesses online, joining WeedLife gives you access to all of it by just creating one account.
It allows its registered users to create profiles, upload photos, and videos, and make new friends. Being an easily accessible app, it provides its users smooth navigation of products and stores that cannabis consumers are in search of. It is viewed as a constructive social network that can help cannabis businesses to reach out to their target audience.
The news feed of WeedLife displays a plethora of information related to the significant weed-oriented businesses, new products, and posts of other potential cannabis clients. Cannabis consumers can stay connected with local dispensaries through this user-friendly app, especially when they are in transit.
Prominent Aspects:
You can start a group or join a movement; socially share, connect and learn from others, by becoming a part of this rapidly growing cannabis community: WeedLife.
You can actively interchange ideas with people who work with cannabis cultivators and producers.
You can get knowledge about the products from the cannabis manufacturers and distributors who are linked with ancillary companies that support the swiftly growing industry.
It enhances communication between cannabis businessmen and consumers, both at professional and social levels through an integrated social media platform where they can connect in a much-amplified manner.
It allows like-minded individuals to share their areas of interest and effectively connect with one another.
The skilfully improvised social media marketing strategy of WeedLife is gradually winning it a worthy place in the successfully established cannabis industry.

MassRoots is one of the largest technology platforms for cannabis consumers, having more than 1.000,000 users on their mobile application both on Android and iOS platforms.
They have recently made three acquisitions which are geared at expanding their portfolio of services that they offer to businesses in the cannabis industry. It is basically a closed-loop system containing all the important information relating to cannabis.
It is truly focused on empowering cannabis consumers to make educated purchasing decisions.
MassRoots is favorable for cannabis consumers and any jurisdiction with a medical or recreational cannabis law.
The online site and mobile application of MassRoots offers a rewards program that rewards its registered users with various coupons of entertainment like movie tickets, concert passes, etc, enabling active participation of its users.
Its extensively protected privacy policy makes it way more attractive to its potential cannabis consumers. This particular feature of MassRoots also makes it a standout from other cannabis business social networks.
Prominent Aspects:
It enables its users to rate and review the best products in their local area other than conducting discussion forums. MassRoots make money by connecting its potential customers with the newest and best products in their local area.
It helps you to identify the right products suiting your needs through community-driven reviews.
You can analyze the stock availability and purchasing cost of your required product in your nearest dispensary.
It provides a friendly user interface where people can unhesitatingly share their cannabis-related experiences and express themselves in a stigma-free environment.
It provides a forum for dispensaries to improvise their marketing and promotional strategies by accessing their customer analytics.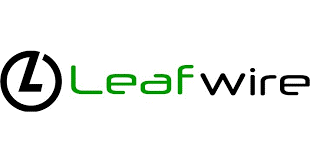 LeafWire is one of the largest business networks for cannabis professionals as well as investors. It is a platform built to support the needs of cannabis and hemp business communities. Their members include everyone, ranging from cannabis growers to dispensary workers to CBD brands to shipping companies. Literally speaking, anyone who is related to the cannabis business industry, should be on LeafWire. It's easy to create a profile by answering a few questions of professional experience
Just like most other business social networks, the homepage of Often compared to LinkedIn, LeafWire has greatly emphasized on its news feed which is 100% user-generated, where members constantly post the latest cannabis-related news, information about industry events, or simply promoting their own products and services. It is a perfect place for professionals in the cannabis industry to get in touch with potential investors and like-minded individuals who are all geared up to give their cannabis businesses a global outlook.
There is a need for a platform like LeafWire that empowers the businesses behind cannabis. LeafWire provides tools to help people find business partners, employees, and any other thing that it takes to potentially run a cannabis business. It also acts as a recreational hub, where all kinds of cannabis lovers, enthusiasts, and connoisseurs can communicate and interact with one another, sharing their experiences, views, and interests relating to cannabis production or consumption.
Prominent Aspects:
It displays a divergent list of trending topics and most relevant articles on a daily basis to keep its users updated on the latest news regarding cannabis.
There's an events tab where LeafWire members can post webinars or virtual events free of charge, thus enabling everyone to connect on a global platform.
LeafWire also has a marketplace where companies can pay a monthly fee to get extra promotions for their products.
There's a job board listing almost 1100 open cannabis and hemp jobs where you can systematically search your preferred category of job, ranging from accounting to marketing to operations.
First-time visitors can watch the testimonial videos of real LeafWire members explaining why people love Leafwire and how they can use it as a part of their daily routine.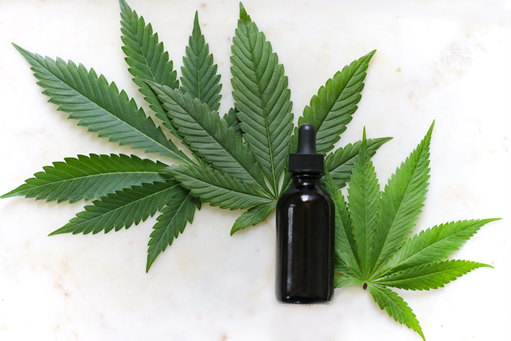 Some FAQs (Frequently Asked Questions) Regarding Cannabis Business Social Networks:
1. Which is the best cannabis business social network?
The top-ranked cannabis business social network is WeedLife.
There are also other highly popular networks like MassRoots, GrassCity, LeafWire, Weedable, CannaSOS, etc.
2. How can you become a member of any of the cannabis business social networks?
You have to visit the social network or download the mobile application of your preferred cannabis business and then click on the register option. Once you've filled in all the requirements, you have successfully registered yourself. The next time you just have to log in with your username and password.
3. What is the cost of becoming a member of a social network of any cannabis business?
You can become a member of any cannabis-based business online, absolutely free of cost. However, for accessing certain advanced features, you might have to pay a monthly fee.
Thus, to all the cannabis enthusiasts out there, it's time for you to enroll yourself as member of any of the aforementioned cannabis business social networks and step into a world of like-minded individuals, communicating and collaborating with them.