In this era of the deadly coronavirus, we all want to keep our lungs safe and free from any respiratory issues that would weaken our immune system. Too much smoking can also cause lung cancer and then there's no coming back. Some people would like to get high but refrain from consuming smokable weed. All these problems have a solution and that is to get high without smoking, through non-smokables.
Ranging from tasty edibles to flavorful tinctures and extracts, there are several non-smokables out there that would make you high without smoking. Trying out new things can be a hell of an adventure. This guide will talk about how to get high without weed so that the next time you visit a dispensary you don't forget to pick up one of these amazing non-smokables.
Now let's take a sneak peek into the plethora of non-smokable weeds which can get you high!
Tinctures
Tinctures are extracted cannabinoids that are mixed with either alcohol, glycerin, or coconut oil solution. They are ideal for people who use cannabis for medical and recreational purposes and are looking for a smokeless way of consuming weed. They are administered with a dropper, so you can easily and accurately dose yourself in small amounts.
The most popular and beneficial way of taking tinctures is sublingual or by taking it underneath your tongue, the effects of which you will feel typically within 15 to 45 minutes. Whereas, if you decide to mix it into your food or drink, the effects will take around 2 hours to occur.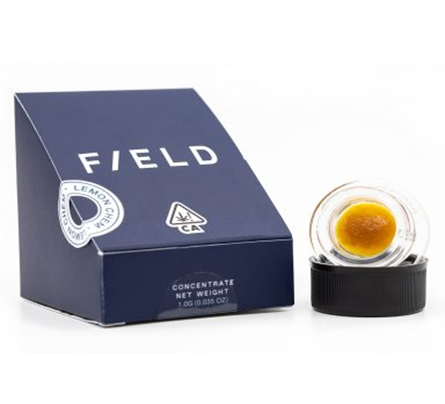 Stay Lifted Tincture of Yummi Karma is a potent THC-infused tincture. It contains 300 mg of THC, Guarana, and Vitamin B-12. It is just coconut oil that has turned dark green in its appearance. It has a pleasant aroma, releasing an odor similar to that of orange flavoring citrus with a tinge of green tea to it. The presence of coconut oil gives it a sweet fruity taste. The bottle comes with a dropper with which you can measure the dosing, by administering it either sublingually or orally.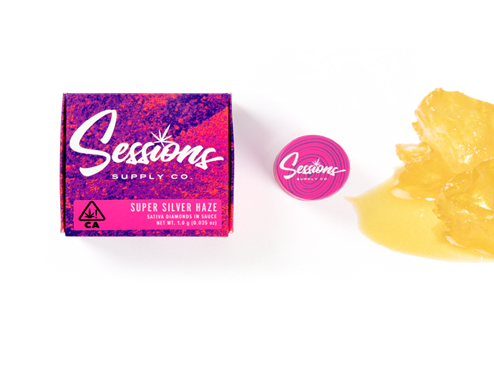 The Love Potion No. 7 from Humboldt apothecary is a strictly THC tincture, technically a sublingual. It is in MCT oil and it also has Damiana, Cinnamon, Kava Kava, to get the blood pumping. As beautiful as the name suggests, it has an earthy and piney smell, with a sweet flavor.
This one is uplifting and energetic, best suited for daytime. It can be used as a lubricant or can also be administered sublingually, underneath the tongue. It gives you a sense of relaxation and euphoria.
Edibles
Edibles are a tasty and popular way to consume cannabis without smoking. Cannabis consumers who are looking for how to get high without weed, prefer the edible way of ingesting marijuana.  When making edibles, THC is dissolved into fats such as butter due to its lipophilic properties. The THC is converted to Delta 9 THC due to the heat applied while cooking.
Achieving the high when taking edibles usually takes much longer from anywhere between 30 minutes to 2 hours. This is because the drug is absorbed by the gum and then processed by the liver. But the effects last longer, from 3 to 7 hours. As far as dosing is concerned, it is a good idea to start small. Edibles create a more body-centered and evenly distributed high.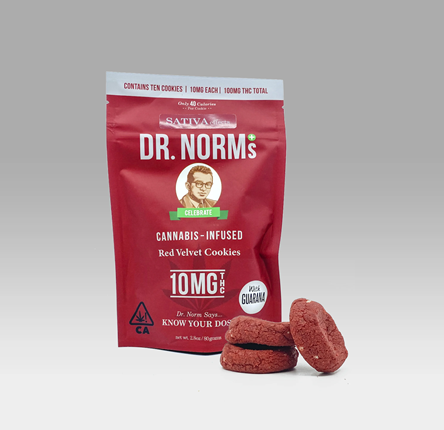 As the name suggests, Brown Butter Sage Marshmallows, handcrafted in San Francisco,  are low-dose edibles and have a delicate fragrance of brown butter, warmed and toasted. Having a tinge of sage, they are an utterly delicious and unique treat for edible cannabis lovers.
A Sativa-dominant and gluten-free edible, one pack of it has a 5 mg THC content. The appearance resembles a marshmallow and is soft and fluffy. They make you euphorically high and are one of the finest confections in the cannabis industry. This can be a perfect option for non-smokers who are questioning how to get high without weed.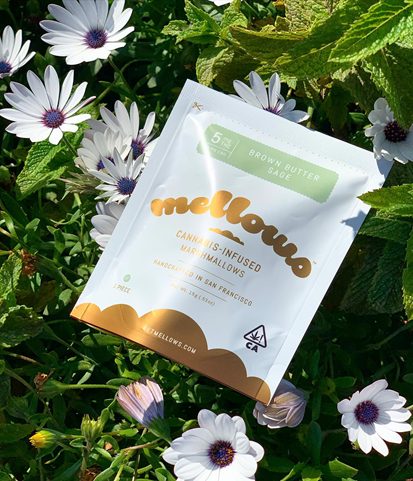 Who doesn't love cookies? And who thought that cookies can make you high? Yes, you read it right. Dr. Norms' Red Velvet Cookies are one of a kind, having a rich amount of cocoa and white chocolate chips, almost resembling the classic Red Velvet Cake.
Being crunchy yet moist, these red velvet cookies are utterly decadent and delectable and act as an effective mood booster. You can consume it as your morning breakfast with your milk to tea, or as your evening snacks. Both ways, it would take at least an hour or so to produce the desired results in your body.
Extracts
Lots of factors can impact the quality of a cannabis extract, starting from choosing superior cannabis. Cannabis extractions start with a trim run and a nug run, or a live extraction. While both nug and trim runs use dried cannabis as their source materials, live resin extractions use fresh plants instead.
That is because one of the key components of cannabis flavor and effect, terpenes are notoriously volatile. The different ratios of terpenes give a strain its unique scent and flavor combinations. Cannabis extracts are non-smokables and have a high bioavailability since they are metabolized in the liver, making their effects long-lasting.
They can be taken sublingually or can be swallowed, taking around 2 hours to show their effects on the body. Flavorful cannabis extracts are the most famous kind of non-smokables preferred by people who are looking for how to get high without smoking weed.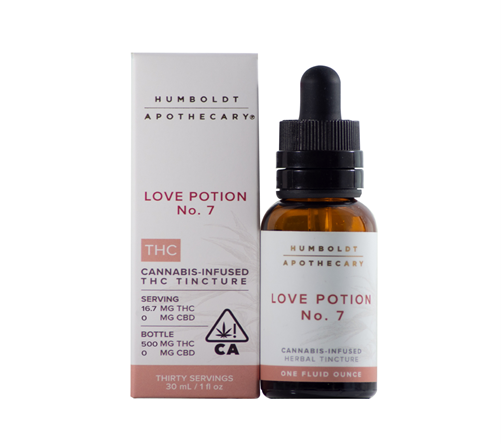 The Mango Brulee cannabis extract of Sessions Supply Co. is made by a live resin extraction that uses fresh cannabis plants as their source materials instead of dried ones. This extract has an accurate THC to terpene ratio and is perfect for cannabis extract lovers. As the name suggests, it completely resembles the sweet, fruity, and tangy taste of a mango, the king of fruits. It looks almost like jelly, with a slimy texture. Having high potency and a strong flavor, it is a quite popular extract that has established its place in the best cannabis extracts list.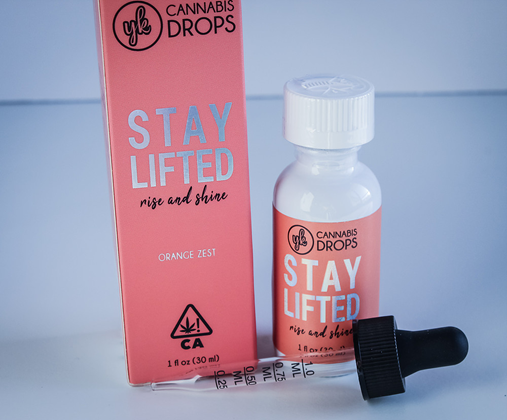 FI ELD Live Resin has a unique floral packaging and comes with a dab tool, unlike other live resin extracts. It is derived from fresh frozen plants through live resin extraction. It does not undergo the process of trimming and is usually made from fresh flowers.
It is Indica-dominant and has a sweet smell and a skunky and earthy flavor like that of non-fruity strains. It has a strong potency and consuming it produces a relaxing and calming effect on your body that makes you lie down happily.
All these non-smokables starting from cannabis tinctures to cannabis extracts are the perfect replacements for smokes and vapes. They come in delightful flavors that just churns your taste buds and makes you potently high. So what are you waiting for? Visit your nearest dispensary at the earliest and grab one of these famous non-smokables.