The state of Missouri passed Amendment 2 back in November 2018 which made medical marijuana legal in Missouri. As time progressed, the Department of Health and Senior Services (DHSS) kept working on laws that would allow people to obtain medical marijuana cards.
Applications began in mid-2019 and the program was officially launched in 2020. It is still a very much evolving thing in Missouri for the law enforcement as well as for the state people, having a big economical effect on the state. Missouri's medical marijuana is gaining popularity as cultivators are preparing to harvest batches of legal weed.
Missouri is seeing an increased interest in medical marijuana as dispensaries begin opening in the St. Louis area on almost a weekly basis. Dispensaries have already raised over three million dollars for manufacturing facilities to assist the sale of medical marijuana, and also to obtain DHSS-approved licenses to sell legal medical marijuana in Missouri. Around 99,225 patients have been approved for medical marijuana cards to date, as stated by the latest data collection. 
If you are a resident of Missouri hoping to get a medical marijuana card for yourself, this article has a detailed description of how to obtain medical marijuana in Missouri through a licensed medical marijuana card.
 Essential Points to Keep in Mind Before Applying for a Medical Marijuana Card in Missouri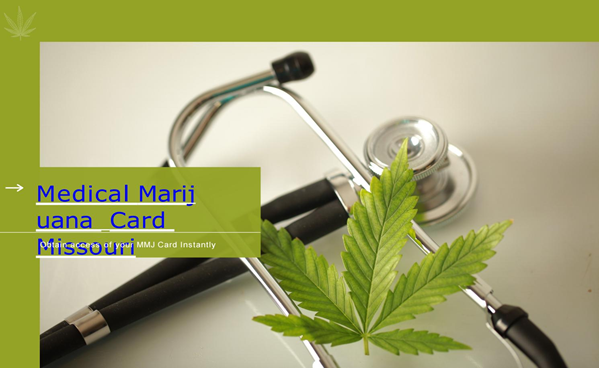 cannabis-certified doctor in Missouri
You have to be a resident of Missouri to obtain a medical marijuana license in Missouri.
You must be at least 18 years of age to apply for the purchase of a medical marijuana card in Missouri.
You must have at least one qualifying medical condition already diagnosed by a medical doctor, for treating which you want to obtain a medical marijuana card. You will come across the entire list of qualifying medical conditions for obtaining a medical marijuana card, in the latter part of this guide.
Before filling the application form for a medical marijuana card, try to schedule an appointment with a cannabis-certified doctor in Missouri
At the time of the appointment, you must carry proof of your medical condition like prescriptions, official visit letters, or medical reports, along with your residential ID proof.
Qualifying Medical Conditions to obtain a Medical Marijuana Card in Missouri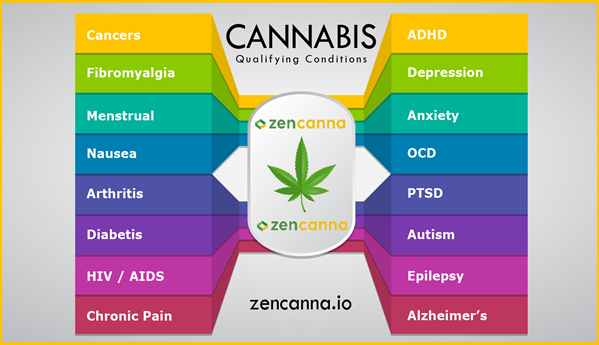 The Missouri Medical Marijuana program states that residents of Missouri with valid ID proof and a qualifying medical condition can proceed with the application of obtaining a medical marijuana card in Missouri. Listed below are the qualifying medical conditions listed by DHSS that allow Missouri residents to get a medical marijuana card.
Chronic Pain
Depression
PTSD and other psychiatric disorders
Cancer
Epilepsy
Glaucoma
Fibromyalgia
Multiple Sclerosis
HIV/AIDS
Hepatitis C
Inflammatory Bowel Disease
Parkinson's Disease
Sickle Cell Anaemia
Tourette's syndrome
Autism
Huntington's disease
Alzheimer's disease
Neuropathies
What Are the Steps to Get A Medical Marijuana Card in Missouri?
1. Obtaining a Certification from a Physician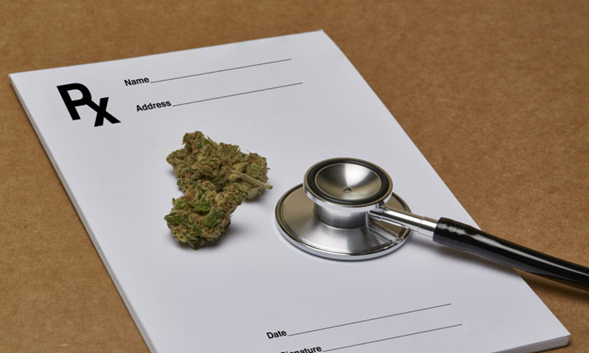 As is was earlier mentioned under the essential points to keep in mind, a physical certification from a cannabis certified doctor in Missouri will validate the reason behind the patient's application for a medical marijuana card, stating that he/she has a qualifying medical condition listed under DHSS for which the patient wants to use marijuana as a remedy against it. In other words, it will certify that you are a potential candidate for the Missouri Medical Marijuana program. The physician will scrutinize the patient's medical records and get an idea about the marijuana dose requirement of the patient.
2. Registering Online via DHSS' Website
After consulting a cannabis-certified doctor, you can then fill up the online application form within 30 days, starting from the day of your appointment. Click on the 'Patient Application Registration' section, which will lead you to the main website's registry. Complete your application by clicking on the 'New Patient Registration' section. In the form, you will have to upload documents and provide the accurate information of the following: Missouri residential ID proof, a signed physical certification by a physician, a recently clicked clear picture of the patient's face, parental consent of a guardian for patients below the age of 18 years.
3. Getting an Approval of your Application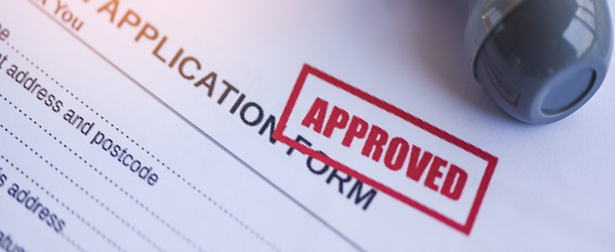 The DHSS will approve or not prove your application for a medical marijuana card within 30 days. In case you haven't filled the application form accurately, DHSS will notify you via email to make the necessary rectifications within 10 days. If you do not make the corrections within 10 days, your application will automatically get rejected. Whereas, if you make the changes and your application gets qualified, DHSS will mail you a copy of your approved medical marijuana card which you can easily print out. The DHSS under the Missouri Medical Marijuana Program does not issue physical cards for the applicants.
4. Optional Appointment of a Caregiver 
The appointment of a caregiver for minors is thought to be mandatory while it is optional for patients aged 18 years or above. There are certain conditions required to take up the job of a caregiver, to provide helpful assistance to a patient in his/her use of marijuana for treating certain medical conditions.
A caregiver must be at least 21 years of age.
He/she must be a resident of Missouri.
The caregiver must have a DHSS designated ID card that lists him/her as the patient's caregiver.
He/she must be well-qualified to take up the patient's responsibility.
A caregiver can assist only up to three patients, as stated by the Missouri law.
Caregivers have to fill up a Patient Authorization Form on the DHSS website by providing identification proof, photo ID, and other essential documents that the authorization form may demand. Generally, a caregiver has to pay $25 for the application form but if he/she intends to grow or cultivate marijuana, then he/she has to pay a fee of $100.
Some Frequently Asked Questions (FAQs) about the Missouri Medical Marijuana Card
1. What Is the Validity of a Medical Marijuana Card in Missouri?
Once your application for a medical marijuana card gets approved, you can print out a copy of it. The copy is valid for 12 months or 1 year from the issue date.
2. What Is the Cost of Getting A Medical Marijuana Card in Missouri?
You have to pay a fee of $25 while filling up the application form on the DHSS website. No other additional costs are involved. But if you choose to appoint a caregiver, you have to pay an additional fee.
3. How Much Marijuana Can You Purchase with The Medical Marijuana Card?
You can purchase up to four ounces of marijuana on a per-day basis. In case you need a larger dose, you need to fill out a separate application form for that.
4. Will Your Medical Information Be Publicly Available?
No way. The Missouri law does not allow the DHSS to leak or publish any personal medical information or records of patients obtaining medical marijuana cards. The law provides legal protection to the patients who possess or consume medical marijuana in Missouri.
5. Where Can You Purchase Medical Marijuana with Your Card?
You can purchase it from any DHSS-licensed dispensary in Missouri by searching for licensed dispensary locations near you.
This comprehensive guide will help Missourian residents who are looking forward to obtaining a medical marijuana card in Missouri, after gaining adequate information about the same.